This site uses cookies for analytics, customized content, and advertising. By continuing to browse this site, you are agreeing to the use of cookies.
Crossword Maker 2000 Developer's Screenshots
- all screenshots here are subject to change -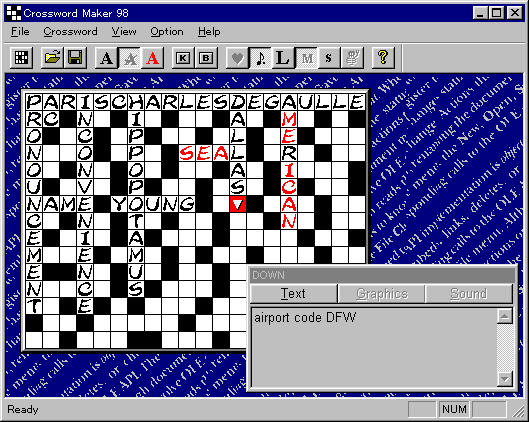 You will enjoy infinite number of crossword puzzles as you did by Crossword Magic!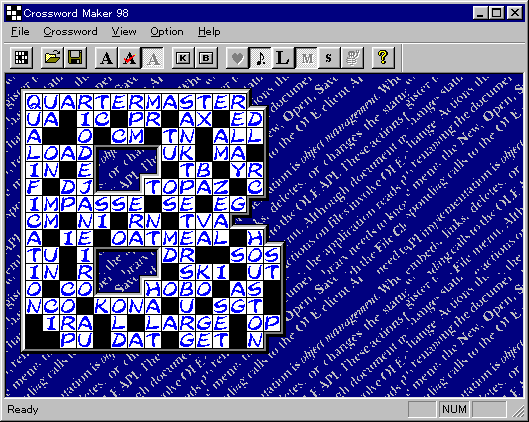 Now you can enjoy designed crossword puzzles!


Beginner's Panel feature helps you to answer all words!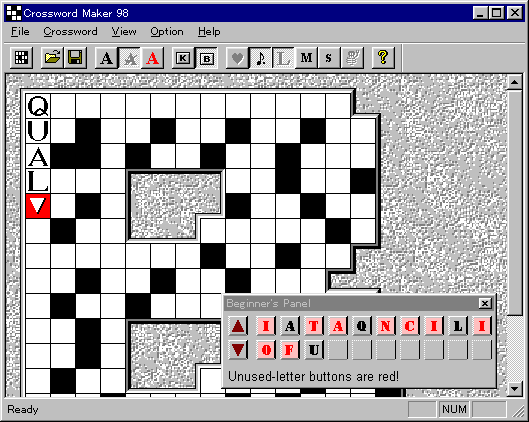 Use your favorite font! Small, medium or large?
Copyright &copy 1995-2004 Masa Hisamura, COSMI Corporation, All Rights Reserved.
---
Renewed on September 26, 2009, originally created on January 31, 1997.
Copyright © 1997-2019 MasaHisamura.com
無断転載を禁じます。
No reproduction without permission.